The Kitchens Robina
Just recently I returned home for an exciting new partnership with The Kitchens, Robina Town Centre - The Gold Coast's newest food destination, which offers over 30 fresh food retailers, cafes, restaurants, and bars... I lived on the Gold Coast for over four years, just before moving over to Bali at the beginning of this year. I loved living on the Gold Coast. It has just the perfect balance of coastal living, shopping, and a healthy lifestyle. Since the opening of The Kitchens in November, it quickly became a favourite of ours! It is the best spot to pop into after shopping and grab a healthy meal or snack to go. I remember the days when trying to find vegan or healthy food at a large shopping centre was painful and often impossible. (and while avocado maki is a fav meal of mine but gets repetitive!). Well, for Gold Coasters, that is a thing of the past. At Robina Town Centre they are really shaking things up. That's why I was so thrilled to be invited back to the Gold Coast by The Kitchens as their first seasonal ambassador.
During my time at The Kitchens, I visited a few of my favourite places to shop and dine. There are actually three dedicated vegan food outlets, plus many others which offer vegan-friendly options on their menus, which just blows my mind! They have a Naked Treaties store, which has long been a favourite of mine- I used to drive all the way down to Byron Bay just for their delicious superfood smoothies and raw rainbow wraps. My favourite smoothie from Naked Treaties is the 'I AM ABUNDANT'. They also have a delicious menu of raw rainbow wraps, toasts, savoury and sweet crepes, raw treats, cold press juices, and nourishing warm drinks (like matcha lattes and golden milk).
Upstairs there is a vegan restaurant and bar called Elixiba. This restaurant is also located on the Sunshine Coast and Byron Bay. Their menu is extensive and everything is mighty delicious. Dishes range from nachos to burgers, superfood salads, Buddha bowls, samosas, rice paper rolls, homemade tonics and even some funky cocktails, that will all blow your tastebuds! They use interesting ingredients such as jackfruit, tempeh and vegan fetta. They are currently open for lunch and dinner daily, and also plan to release a breakfast menu. We were lucky enough to sit down with some other Gold Coast influencers and media to get a taste of some of the new breakfast items that will soon be available. They served up an absolute feast of tempeh bacon, herby mushrooms, scrambled turmeric tofu, roast tomatoes, berry chia pudding and an apple pie dosa with caramel ice-cream. It was unreal! The décor and tableware is also really sweet! Purple covered seating with carved wooden details, brass cutlery and green plates. Makes you feel like you are stepping into a mad hatter tea party or a magical fairy woodland. Ohh and you must get the chameleon lemonade!
Upstairs there is also a Venezuelan & South American restaurant, Fiery Deli. They offer heaps of vegan delights, and the whole menu is gluten free which makes it easy when eating with a group. They serve up a mouthwatering selection of arepas, nachos, plantain chips, and tacos to name a few, which can be loaded with guac and beans for a plant based feast! I also fell in love with their neon banana sign.

If you're looking for a 100% vegan, gluten and dairy-free sweet treat, there is a CocoWhip shop! CocoWhip is a vegan soft serve, made from coconut water, organic bio-fermented coconut powder and vegetable sourced stabilisers. On its own the flavours are actually quiet subtle (I like it this way!) but you can choose from one of their topping combos, such as a fresh fruits and fruity coulis, raw chocolate sauce, nuts and even a raw dessert.
You can also find some vegan options at NYC Bagel Deli (check out their rainbow bagels, so rad!), Coming Home Co, and Barbossa Fine Foods. And for all of your grocery shopping needs you can head to Earth Markets (here you will find edible flowers, an amazing stock of fruit and veg, coconut yoghurt, and a heap of healthy groceries), the Asian Grocer, Barbossa Fine Foods (they stock vegan macadamia fetta!) and Mr Pigs Bakehouse.
During my time here at The Kitchens I was lucky enough to host a cooking demonstration with their resident chef, Sam Gowing, who hosts bi-weekly demos at the cooking stage. She was super bubbly and knowledgeable about food and nutrition so it was loads of fun to step onto her arena and demonstrate a couple of my recipes and chat about my new life in Bali. Together we cooked up my Vegan Pumpkin and Coconut Soup with Crispy Sesame Tofu on top, followed by my Chocolate Matcha Loaf, topped with coconut yoghurt and berries, you can find the recipe for this loaf here. The recipe for my soup will be available via The Kitchens blog soon! These two wintery recipes used all seasonal ingredients from retailers at The Kitchens. Keep an eye out for another recipe I created for them which will also pop up ion their blog soon, plus details of my second workshop at The Kitchens which will occur in spring!
Scroll below for a photo diary of my time at The Kitchens!
Thanks for reading!
Hope you get to head to The Kitchens and check it out for yourself.
Already looking forward to my next visit to The Kitchens! Those nachos at Elixiba are playing on my mind! Keep an eye out for my next workshop if you want to come meet me and see me cooking in action!
Elsa, xx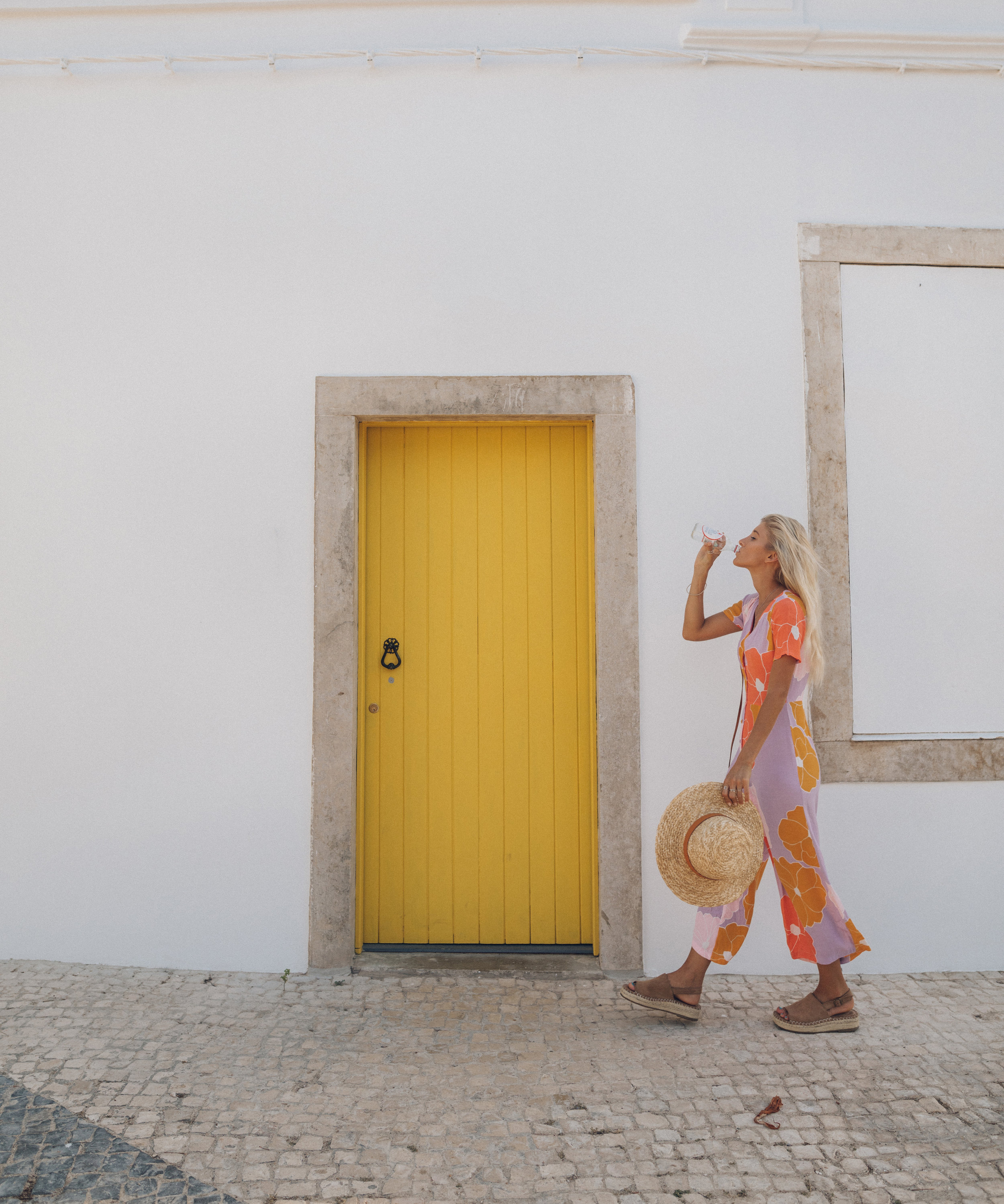 Keep up to date with my travels